Galaga Legions is one of the newer games so far in the series. It was released for the Xbox 360 on Xbox Live and featured on arcade.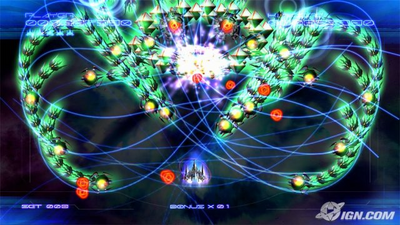 The game is played very similar to Galaga Arrangement due to the constant swarming of fighters. The player now has the ability to move upward and downward. This is a new feature that Namco had added for easier gameplay, however, it is still more likely for the player to get destroyed. Galaga Legions DX is available and Sequal to Galaga Legions. Galaga Legions DX is Available and Sequal to Galaga Legions
Ad blocker interference detected!
Wikia is a free-to-use site that makes money from advertising. We have a modified experience for viewers using ad blockers

Wikia is not accessible if you've made further modifications. Remove the custom ad blocker rule(s) and the page will load as expected.